Wow. Can you believe that it's 2019?! I feel like time is just flying by! 2018 was a great year. Von joined our family and I started this blog and so many other things happened! I am really excited and ready for 2019. I love new beginnings, and while I know that January 1st (today) is really an arbitrary date, I love new things and new beginnings. I'm ready to go out and chase my dreams in 2019!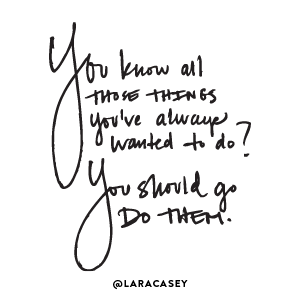 My one word theme for 2019
A few years ago I started picking a word for a theme for the year. In 2017 my word was 'now' and in 2018 my word was 'abundance'. As I started prepping for 2019 I thought a lot about what I wanted my theme to be. At first I wanted it to be 'grow' because I'm ready to grow my blog and my business and it seemed appropriate. But the more I thought about it, the more it didn't fit with my ultimate focus for 2019.
My word for 2019 is LOVE.
I want to focus on loving my family well, on loving Christ (and loving like Christ), and on doing more of what I love. I picked love because one of my life mottos is "there is only love" and I really want to practice that this year and think about what that means to me.
Big Picture Goals for 2019
I LOVE setting goals. I'm not always great at accomplishing all of them, but I do love making progress. As I've gotten older I'm realizing that even small progress is progress, so I guess part of my goal for 2019 is to really make progress (and accomplish my goals if I can!) but progress is really what matters.
This year will be my first year using PowerSheets which is a goal planning tool that helps you dig deep and set goals for things that will help you live your best life! (this is an affiliate link which means if you make a purchase I will receive a small commission. I am sharing PowerSheets with you because I am in love with them already and wanted to share them with you!)
In PowerSheets it helps you walk through your 'big picture goals' that will then help you set monthly, weekly, and daily goals as the year goes on. Today I'll be sharing my big picture goals for 2019 and some of the smaller goals I plan on doing each month to help me hit the bigger goals! I will also go into more detail each month about my goals, you can expect my January goals/tending list post on Friday this week.
Goal #1: Love My People Well
I really want to love and serve my family better and in a way that helps them feel my love. Why? Because I feel like I can be really selfish at times, and I don't always treat the people closest to me the best. We all act badly on occasion and I'd like to be better at how I treat my family! I also want to do things to help our family grow closer together and cultivate more traditions.
Some of the smaller goals that I'll be working on throughout the year to accomplish this goal are: making family photo albums, date nights with Griffin, snuggling with Von every day, starting new traditions as a family, and taking time to talk to and love my extended family.
Goal #2: Be A Writer
I love writing. I mean, obviously, I have a blog, so I guess that means in some way I love to write. But, in 2019 I really want to make my writing a priority. Why? I want to share my words with people. Through my blog and through books. I also want to write because it's a passion of mine, so in 2019 I plan to be a writer.
Smaller goals to help me be a writer: write + publish an ebook!, finish writing the first draft of my book (write at least 10 minutes a day), edit my book, rewrite my book, research publishing/finding an agent/how to pitch novel, and I'd really love to pitch my novel in December or January! I may also invest in a writing course or program to help my writing!
Goal #3: Grow my Faith - Build a Christ-Centered Life
I want to have a deeper connection with God and a firmer foundation in Jesus Christ and in God. I also want to be better at helping Von know about God as she starts to get older! It is also really important to me to build a Christ-centered home, and I feel like that starts with me.
Smaller goals to help me cultivate my faith: really implement the church's new program "Come, Follow Me", read the scriptures every day (I will be reading the New Testament this year as well as the Book of Mormon), go to the temple monthly, feed the missionaries, make family and personal prayer a priority.
Goal #4: Love Myself
I put myself last so much and because of that my physical health and mental health often suffer and then I'm not so great at loving and serving other people! 2019 will be the year I take care of myself better so I can do more!
I also know that taking care of myself will help with my anxiety a lot and that's something I definitely want to help with more.
Small goals, the little by little progress to help me love myself: schedule a routine doctor checkup, exercise 3x a week, declutter our apartment, get enough rest, start journaling again, unfollow people on social media who no longer inspire me!
Goal #5: Cultivate our finances
Guys. I'm gonna be real and honest with you, our finances don't look all that great. Well, at least they don't look like we want them to look. But that's going to change in 2019. We're going to get out of debt and actually start saving! I really want to stress less (or not at all) about money. I also want to be better and not spending all of our money as soon as it comes in! This is going to be a good year for us financially.
How we're going to do it? Pay off all debt using the snowball method, save money every paycheck, meal prep and learn how to shop food sales, share our financial journey here on the blog, track all expenses in bullet journal, and have a spending freeze for a month (or two!). I'd also like to read a few books about finances, so if you have any recommendations, let me know!
Goal #6: Cultivate real connections online and in person
The first year of motherhood can be pretty lonely. I've felt really lonely this past year, and I want to change that in 2019. In part of loving my people well, I want to be better at remembering birthdays and reach out to my friends and family more!
I'll also be building more real connections on social media so that I'm not just wasting time on social media, but actually making friends, finding new readers, and building that faith-filled community online. I'm also going to put myself out there and find new friends here in Colorado!
Goal #7: Intentional Blogging + Social Media
I want to share light and goodness and be intentional with my time on my blog and on social media. I'm honestly still thinking about how I can do this, but it's a goal that's in the works which is why I'm sharing it on this blog post!
Whew. That was a lot, and maybe it is a lot, but it also feels good. These are all areas of my life that I want to improve and I'm ready to work on them in 2019! What are your goals for 2019? Do you pick a word or theme for the year? If so, what is your word?