Happy October friends! Do you love this time of year as much as I do? The leaves are starting to change, I pulled out my sweaters, and I started watching The Home Edit and I'm ready to organize all the things.
Last week I did a bit of a goal refresh in my Powersheets (2021 goal setting planners go on sale on October 14th!). 2020 has not been the year I expected when I sat down and mapped out my goals back in January. Having a chance to look at my goals and re-evaluate is one of the reasons I love my Powersheets because I get a chance to do that every three months.
Our lives are technically measured by years, but most things in life happen day by day or season by season. For the next few months, I'm hoping to grow. Grow my faith. Grow my business. Grow in love. Grow in JOY (my word for the year.)
Have you sat down to re-evaluate your goals recently? Maybe you should take this as your sign that today is a good day to do that. You don't have to wait till January 1 or even the 1st of every month. You can start today!
This post may contain affiliate links. See my disclaimer for more details.
October Goals
October Monthly goals:
Listen to General Conference, Study the messages once it's over. This weekend is one of my favorites every year. It's a time when members of my church, and anyone who wants to join, can tune in and listen to spiritual messages (think TedTalk type talks, but about faith instead). It's free anyone can watch and I'm so excited to be uplifted and feel God. I'm also looking forward to listening/reading the messages again once it's over.

Review Beta notes + make an editing plan. Remember how most of my September goals were all about finishing my book edits?! Well, I did that and I sent my book to my beta readers. I'm starting to get feedback back, which is cool and still kind of scary. But this month I'll be reviewing the notes and making my editing plan for the next round of edits.

Earn $$ from blogging. 2020 is the first year that I've made money as a blogger and it's so exciting! I'd love to earn some extra money from affiliate links this month!
October Weekly Goals
Paint my nails. In the name of self-care (and trying to once again break the habit of biting my nails, I've been painting them every Sunday night. I get a little time to myself and I love having fresh nails on Monday morning.

Come, Follow Me Scripture Study. I fell behind a few weeks ago, which has seemed easy to do this year since we aren't attending church and having Sunday school (and our lessons at home are about 5 minutes long cause we've got a 2-year-old) but I do want to make a better effort!

Watch Don't Miss This. Along with the last goal, I want to watch the Don't Miss This study videos because they always help me get more out of the scriptures and make me feel like I did sort of go to church.

Watch Budget Bootcamp videos. I haven't finished this course yet, but I'm excited to learn more!

Watch Blog Course. I recently purchased a package that came with 86 blogging courses, while I don't plan to get through them all, there are a few at the top of my list. I'll be starting one in October.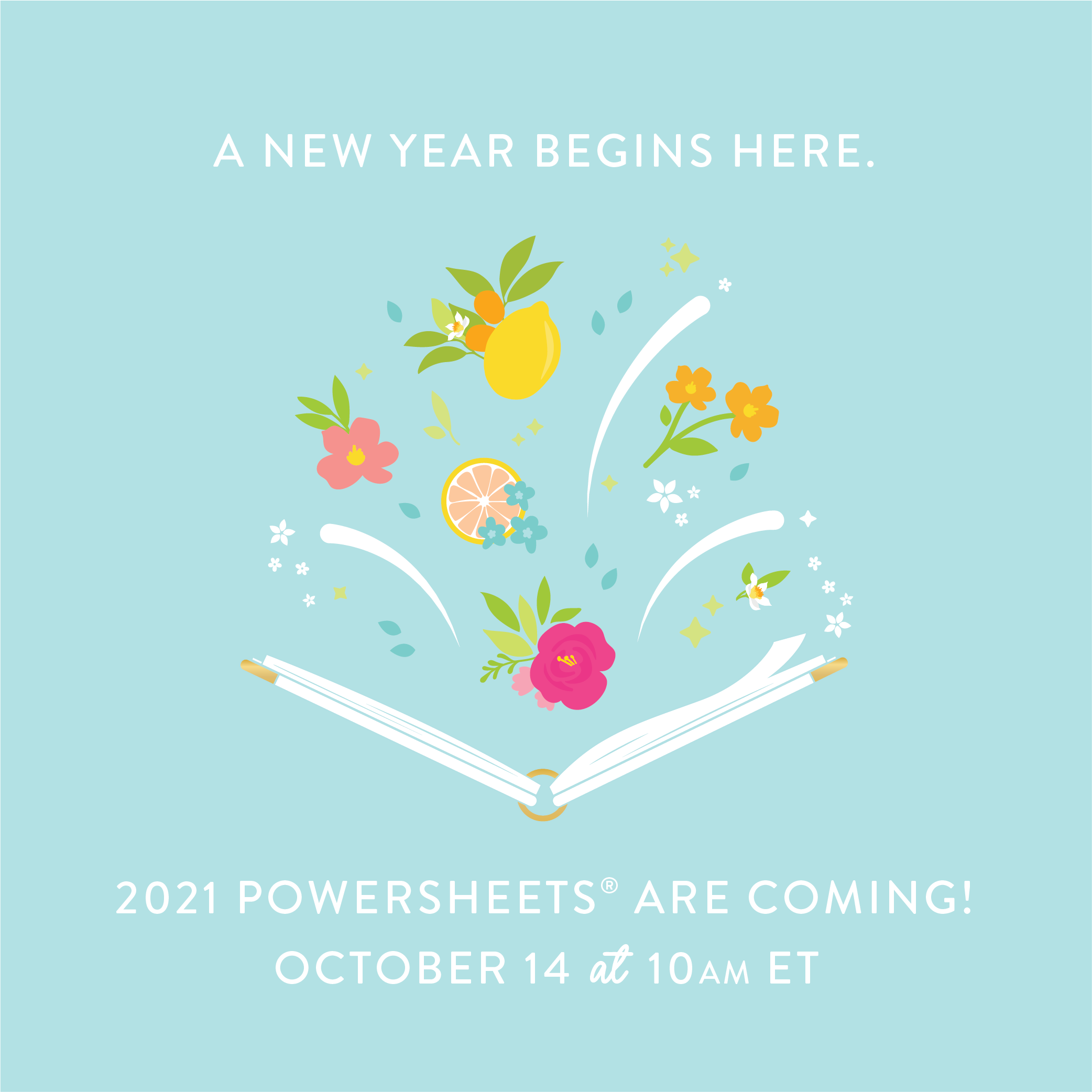 October Daily Goals
Ask Griff a fun question. In an effort to ask more than just "how was work?" or "will you do this with Von?" with my husband, I found list of random and fun questions (think conversation starters) that I'll be asking more, just to see if we can mix our conversations up a bit.

Screens away, time to play. This year I've let a lot slide and one of those things is the amount of screen time that I have and that Von gets (it's a lot) so this month I'd really love to have at least 30 minutes of intentional play time with Von. No screens. No phone. Just me and her playing, since it hasn't been something that happens every day.

Lights out @ 10:00. If you missed it, last week on IG I asked about nighttime routines, cause mine has not been great. I'm starting with this, lights out, phone away (or TV off) at 10:00 every night. I need sleep, but staying up till 12 every night for no real reason isn't really serving me.

Nightly scripture study. Every morning I use my Write the Word journal, but I haven't been really studying the scriptures. Another part of my bedtime routine will be to open my scriptures each night, even if it's just for a few minutes.

Blog post (Mon-Fri). I thought about doing Blogtober (sharing a post every day in October) but decided that I could commit to the weekdays. I've got a lot of fun posts planned that I know you're going to love! I can't wait to share them with you!
I know that looking at this you might be like "HOLY COW THAT'S A LOT" and maybe it is, but most of the weekly and monthly goals take only a day each week or less than that to do and I spread them out over the month.
I try to be intentional about the goals I set + set goals that I know will motivate me and are things that I could really achieve if I work at it, a little at a time. Which is exactly what I'll be doing, all month long!
Do you set goals each month? What are you working on in October!? I'd love to hear about it and cheer you on!
Subscribe to get blog posts by email